为移动App开发人员准备的23本最好的免费电子书籍
A very useful free ebook by UXPin and Movade that will help you understand various mobile trends of year 2014.
A must read ebook for all Mobile app developers that we spotted at enough.de. This book provides overview on various mobile technologies and platform. You can use this guide to learn various techniques for iOS, Android, Blackberry, Firefox OS, Java ME and Windows Phone.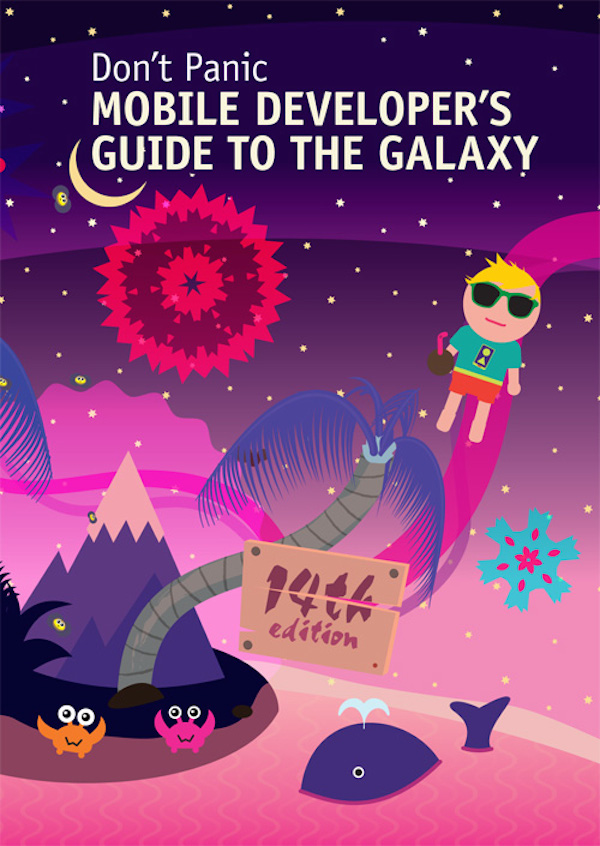 Another superb free ebook by Enough.de that is a companion guide to the Mobile Developer's Guide to the Galaxy that helps developers to learn aspects of marketing.
A free ebook for mobile developers by Microsoft corporation that provides useful information on building mobile web apps using HTML5, CSS3 and Javascript.
A publication of Mobiversal, this free ebook provides useful tips for experts that will help you create successful mobile apps.
Getting your mobile app approved on various app stores could be tedious, this free ebook helps you to check design principles when creating icon and splash image.
Spotted at Kii.com, this free ebook is used by more than 2 billion mobile game developers to create their first cross-platform Unity game in under 15 minutes.
Another free mobile game developing ebook that help designers to learn about mobile game development, hidden techniques, SDk's and how to publish on mobile app stores.
This ebook by Jan Van Der Haegen will help you to create mobile business apps using LightSwitch.
A free ebook by Kinvey that help organisations to understand which platform to choose business mobile app : Native, HTML5 or Hybrid.
Another free ebook by Kinvey that will help you create HTML5 mobile apps and tools you can use to create HTML5 apps.
Mobile User Experience plays a vital role in success of any mobile app. Try out this free ebook by AppSee that will help you avoid top mistakes while creating mobile UX.
iOS
A free Swift ebook provided by Apple company that will help mobile developers create apps for iOS devices using Swift language.
A perfect ebook for those developers who want to jump into the rushing madness to create apps for iPhone and iPad.
Android
A free Android mobile app development ebook created by Ryan Hodson that will provides information related to Android UI and other useful information that will help you create mobile apps for Android.
A free Android programming ebook by Eduonix that will help learn beginners to understand about Android API and updated to Jelly Bean OS.
Want to monetize your Android app that you have created, this free ebook from AppFlood.com will help developers to earn money through their apps.
This free ebook is for both developers and enterprises those who want to use Android x86 for application development. This ebook provides procedures and best practices associated with application development.
Windows
Another useful free ebook by Syncfusion that help developers to know more about Windows Phone 8 and how to develop apps for Windows Phone App Store.
One of the most useful free Windows Phone programming ebook shared by Microsoft company that will help mobile app developers to program Windows Store Apps with HTML, CSS and Javascript.

A video series by Bob Tabor that later converted into text and helpful for absolute beginners who want to create Windows 8.1 apps.
A free Ebook by Ricky Brundritt that helps companies to create location aware applications in Windows 8.1.
Blackberry
By Anwar Ludin, this free ebook help mobile developers to create Blackberry 10 apps with Qt, C++ and the Cascades UI Framework.
Don't forget to have your say and let us know what you think of these best free mobile appp developers ebooks that we have come up with for our developer friends who are working on mobile application development projects.