25个清新、简洁的网站设计灵感
Developed by Visualsoft eCommerce, the Sinstar website demonstrates a clean design coupled with various eCommerce.
Maïeven is a French communication and events agency.
VVI is a full-service advertising agency & marketing company. What does full-service mean? It means experts helping you every step of the way, from start to finish.
Bulo, partner of architects. Furniture designed and made in Mechelen. Full responsive, includes falling chairs.
Munich based designer / graphic artist.
Travel better. From the perfect farm-to-table restaurant, to an inspiring view – pull back the curtain and discover well-kept-secrets surrounding Westin hotels worldwide.
BamBam! understands that every team has members of different roles and work styles and let them adjust itself to their needs and preferences.
Made in Italy design furniture online shop. Designers share their ideas, customers vote, our manufacturers build, you buy.
We are a production company and we are passionate about creativity. We would like to make of every idea a story, of every concept a message and of every instant a thrilling work of audiovisual.
Advertising Award Show Calendar.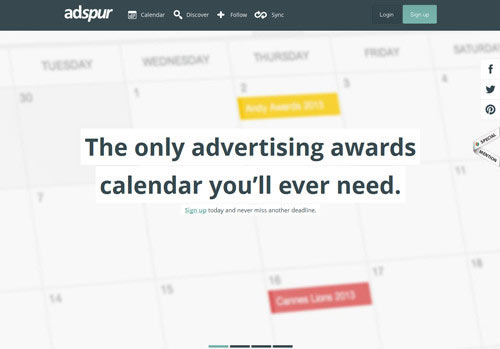 Temper measures how your customers feel about your business so you know what to improve.
An easy way to experience Sydney's best attractions – giving travellers access to local information, and the local industry access to the world's visitors.
Editor of domestic design objects and home accessories.
A clever little web development agency that collaborates with brilliant people.
Design / Development portfolio of Cam O'Connell.
Rob Wootten is a UX Designer who enjoys crafting user experiences for web & mobile.
Playful and colorful website designed for nursery furniture TRAMA.
Customize our online portfolio, keep it updated and cared for is a sign of professionalism, so we put at your disposal on MockuApp.
Marketing and design agency in Northern Ontario.
A corporate website and online shop as flexible and modular as the timeless design classics it exhibits. Elaborate 3D animations show the versatility of the furniture.
Hydrosys is an engineering group dedicated to the hydropower and hydraulic structures industry.
Ganau is a global provider of natural cork products.