21个最好的Web设计与开发资源周报#16
Here's the 21 Best Weekly Web Design & Development Resources #16 Collective that aims to introduce fresh new, trendy and easy-to-use web design & development resources (freebies, codes, graphics, tools, inspiration, etc) from the past week. Have fun with it and remember to share with your friends.
Smaq is a decorative typeface, ideal for posters,logos, etc.
Includes: Visa, MasterCard, Maestro, Cirrus, Discover Network, PayPal, American Express, Skrill, Diners Club International, UnionPay, JCB, Bitcoin, Solo, 2Checkout, Direct Debit, Google Wallet, UKash, Webmoney, Western Union, Neteller.
Creative one-page HTML theme is perfect for personal portfolio, creative agency, designer portfolio and more. Every detail and animation effect made with passion and professional skills.
Some fun and simple device mockups made with plain old CSS. Devices include a desktop browser, a tablet, and a mobile phone. They are all created using a single CSS element.
A couple of more inspirational styles for text input effects including some new techniques and ideas.
This is a continuously updated list of latest social media icon sets published in 2015 for free download.
A simple modal dialog with no external dependencies.
Adds Material Design-style feedback ripples to your existing HTML without any dependencies.
Simple customizable grid component for Angular JS.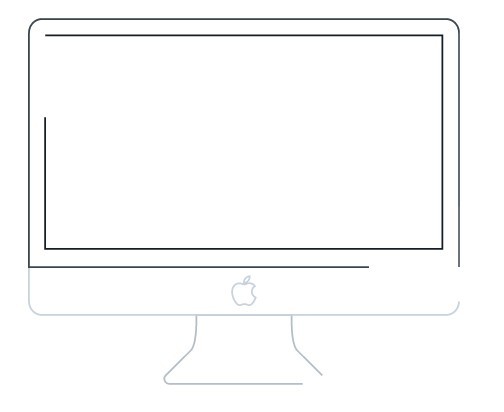 The JavaScript SVG path animation library for the modern web.
Angular directive for fullscreen modal window with wonderful animation in trendingMaterial Design style. Responsive and mobile-ready. Works in modern browsers.
The easiest way to find, use and share animations.
The fastest and smallest JavaScript polygon triangulation library for your WebGL apps.
Sideshow is a powerful javascript library which aims to reduce your user's learning curve by providing a way to create step-by-step interactive tours. Explain the features of your application, control your end-user's interaction with your UI, emphasize what you're explaining in each step by masking it.
Tiny vanilla JS library that enables drag'n'drop interactions to a user of your website. By implementing this library a user is able to drag'n'drop elements on user-defined drop regions. It works both on desktop (using mouse interface) and mobile devices (using touch interface). It's only 3kB minified.
Type.js adds new type properties to your CSS, giving you the control you need for type on the web. You can write these properties in your CSS and they will work like any other property.
A lean, gulp-based HTML & SASS boilerplate for better front-end coding.
HTML5 UI design based on Google Material.
Spatial scrolling for your web pages.